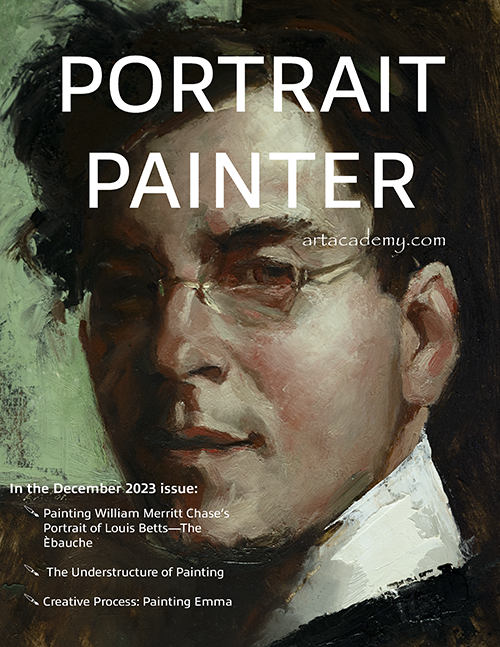 Always FREE during the month of publication. And there's no need to subscribe. Just download! Save! And deepen your understanding and skill-set of portrait painting with every issue of high value content. Just click on the cover image - and yes, that's my copy of Louis Betts.
The December issues features Louis Betts: The Ebauche ... over an hour of video lessons on how to begin a painting;
The Understructure of Painting ... an introduction to dynamic composition and how to make your portrait paintings even more engaging.
Creative Process: Painting Emma ... how I develop a painting, step-by-step, from beginning to end, inclusive of my failures and triumphs.
A new issue of PORTRAIT PAINTER is released on the last Tuesday of every month. Back-issues are $27. You'll never want to miss getting it free!