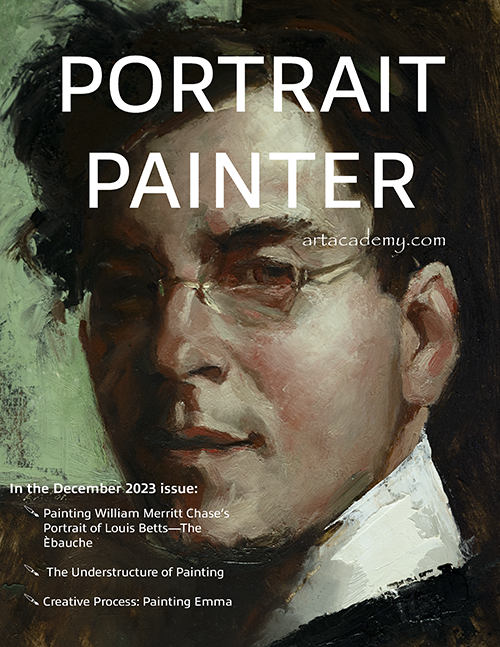 The December 2023 issues features Louis Betts: The Ebauche ... over an hour of video lessons on how to begin a painting;
The Understructure of Painting ... an introduction to dynamic composition and how to make your portrait paintings even more engaging.
Creative Process: Painting Emma ... how I develop a painting, step-by-step, from beginning to end, inclusive of my failures and triumphs.
Free until December 25, 2024. The January Portrait Painter Magazine will be released on Tuesday, December 26.